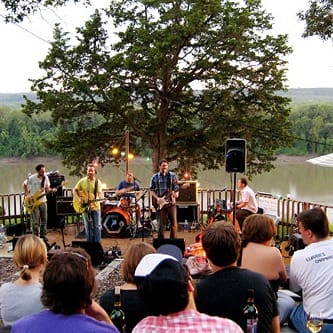 Les Bourgeois After-Party
Sit high above the Missouri River Valley at the top of the cliffs overlooking the meandering Missouri River as you enjoy the best after-party around.
Riders can take advantage of food and drink specials, live music, and a free shuttle (info on lodging page) between the host hotel and the winery.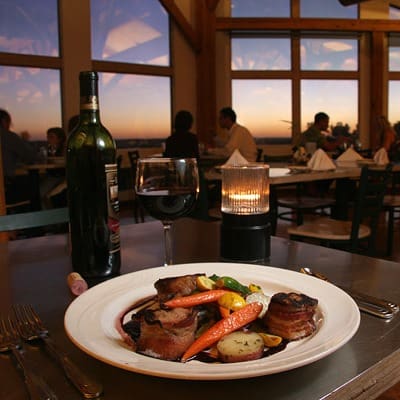 Eat
Riders have several options to satisfy their appetites after a long day in the saddle. The A-frame offers light appetizers and sandwiches. Riders who pre-register for the discounted lunch option will be able to pick up their meal anytime after they finish riding.
Those looking for fine dining should head next door to the Les Bourgeois Bistro. The Bistro's refined atmosphere is accentuated by the spectacular view of the river valley 250 below. Their menu boasts regular and seasonal items. Reservations may be required.
Rocheport, Columbia, and Boonville are all close the the ride location and each offer great local eateries.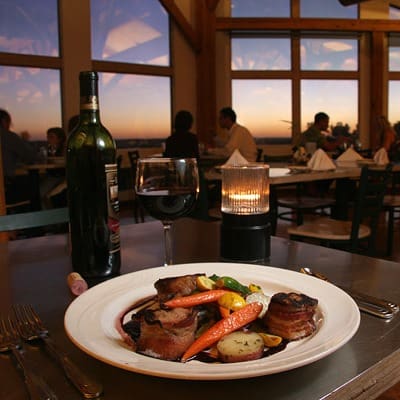 Drink
There is nothing quite like a frosty beer or a cold glass of wine after a nice long ride in the summer heat. What better place to enjoy it than atop the shady bluff on our own private deck? Take a load off and relax in the shade with other riders from around the region.
Les Bourgeois has been making award winning wine for years. They also have some great beers on tap. Riders receive a discount on both beer and wine at the A-frame. If you leave after the ride, you are missing out on part of what makes this event very special.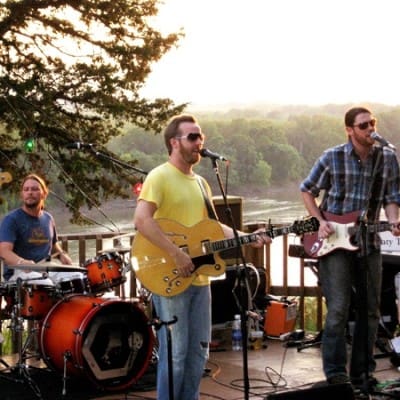 Live Music
***There will not be a band at BikeMO this year, we look forward to adding a band back in in 2024***
As the sun sets and the drinks flow, cool summer breezes rise up from the river valley below. To cap off the day's event, The Burney Sisters will provide live music to compliment the evening's festivities.